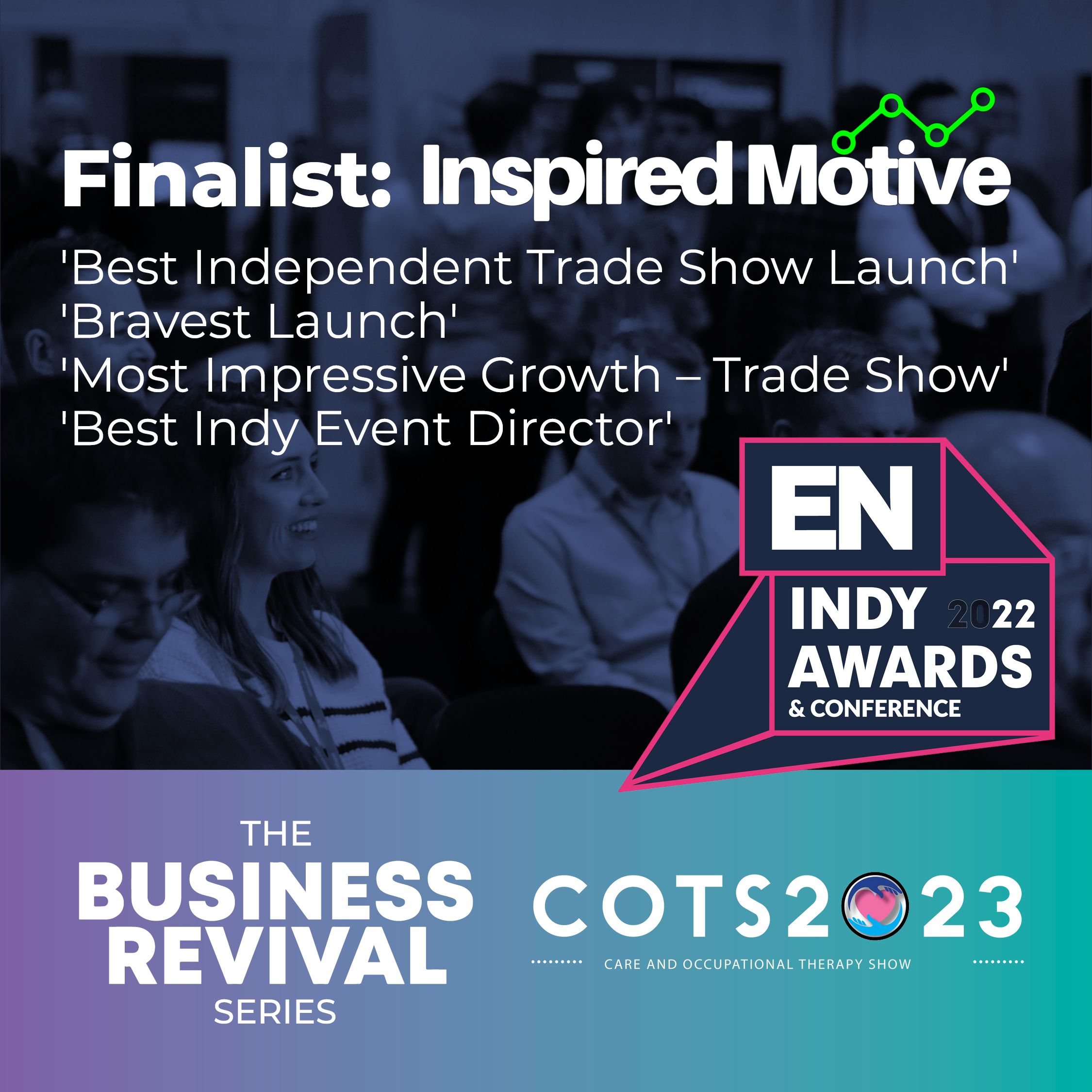 We are over the moon to announce that we have been nominated for FOUR Exhibition News Indy Awards!
To be recognised by Exhibition News is a huge honour for any exhibition organiser let alone one only a few years old!
As always, a huge thank you to all of the Inspired Motive team for all of their hard work that went into launching The Business Revival Series and growing The Care & Occupational Therapy Show.
And a special well done to Luke Outram for being nominated for Best Indy Event Director!
Keep an eye on us because we're only getting bigger and better from here!
Best Independent Trade Show Launch
Bravest Launch
Most Impressive Growth – Trade Show
Best Indy Event Director- Luke Outram, Care & Occupational Therapy Show