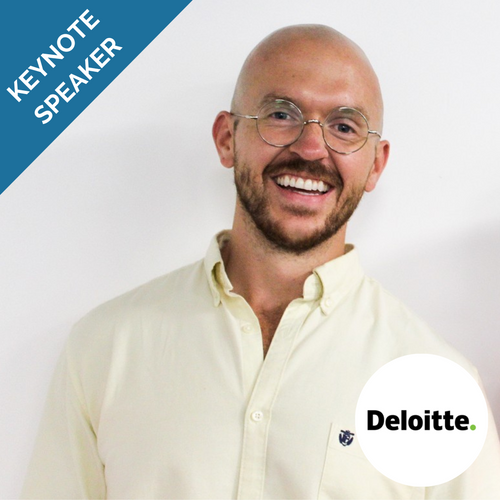 Ryan Hopkins
Chief Impact Officer, JAAQ
Keynote Title TBC
Speaker Bio
Ryan Hopkins is on a mission to engage 1 billion people in the betterment of wellbeing. He is the Chief Impact Officer at JAAQ, where he helps clients around the world to create workplaces where employees can be happy, healthy and more productive; moving from Wellbeing 1.0 -> 2.0 - from reactive/siloed/soft & fluffy/ to proactive/quantifiable/holistic strategies. The result being workplaces where people thrive, not just survive and showing a clear ROI, converting wellbeing from an organisational cost to a profit centre.
Ryan is also a TEDx Speaker, LinkedIn Top Voice, Host of the Audacious Goals Club and Author of '52 Weeks of Wellbeing: a no nonsense guide to a fulfilling work life' which will be available in January 2024.
Ryan's work has positively influenced the lives of hundreds of thousands of people. He shares his personal story of bulimia, depression, anxiety openly and has reached over 7 million on social media, recently being announced Global Emerging Wellbeing Leader of the Year.
Keynote session information TBC