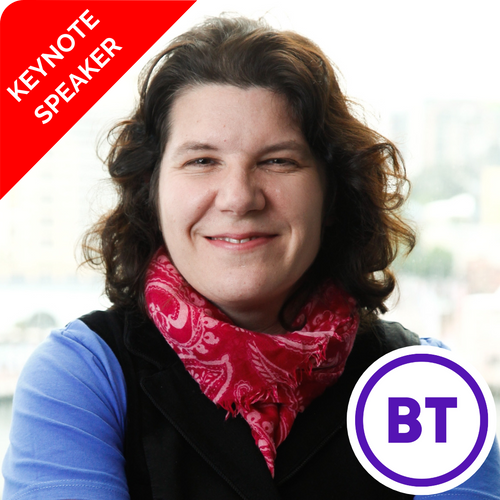 Nicola Millard
Taming the Zedonk: 'Horrible' hybrids and the future workplace
Hybrid working is now the default way of working for many organisations around the world. But, as we experiment with new modes of work, 'horrible hybrids' can emerge. We may need to challenge some of the traditional ways that we've shaped work. What is an office for when we can work anywhere? Does a 5-day week still make sense? How do you measure knowledge work productivity? How do we attract and retain talent? How do we make the workplace more accessible to a diverse set of employees? How do we make work work better for people, productivity, and the planet?
Speaker Bio
Once described as "human caffeine" on Twitter, Dr Nicola Millard injects a positive, people-centred espresso shot to innovation and future strategy. Half social scientist, half technologist, all academic, she uses techniques from disciplines such as design thinking, psychology, anthropology, computing, and business consulting to generate data, provocations and stories which can engage and create conversations from boardroom to front line. No frothy coffee; just solid research.
In her long and varied career at BT, Nicola has done many jobs, including futurology, research, usability, customer service, marketing, and business consulting. She was involved with some BT firsts, including the first application of artificial intelligence into BT's call centres, BT's initial experiments with home working, and helping to develop BT's "net easy" score, a new way of measuring customer experience.
In both 2019 and 2020 she was listed as one of the top 20 UK CX Influencers by Customer Experience Magazine.
Keynote Timeslot
Tuesday 21st March
2:15-3:00
Keynote Stage 1
Register for your free ticket to join Nerys Corfield today: https://bit.ly/3OuPKxz