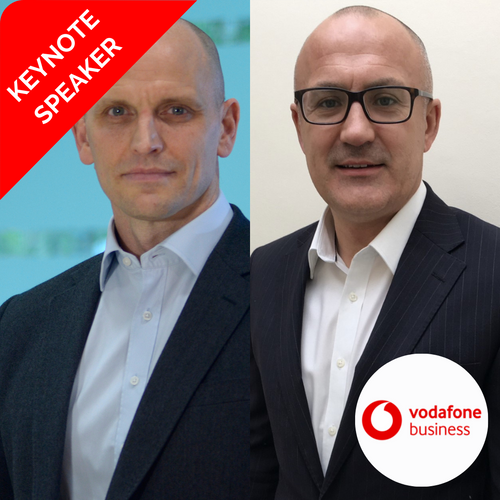 Lee Williams & Peter Terry-Brown
You're approaching hybrid working all wrong. Here's why.
Today collaboration all too often means jumping from app to app with disjointed conversations. Seamless collaboration, working from anywhere, free from the barriers and constraints of slow and confusing workflows. It's the hybrid working promise land but is it just a mirage? Peter and Lee share learnings from what we have done well – and not so well - as we journey through the path to collaboration success.
Speaker Bios:
Lee Williams is the AVP of Global Service Providers at RingCentral, developing and growing global partnerships with some of the largest multi-region organisations. Lee has carved out an impressive career in sales within the telecoms industry over the past 30 years, working for companies such as Cable & Wireless, British Telecom (BT), and Avaya, where he has driven and led sales teams supporting partnerships with the biggest communications companies across Europe. Prior to joining RingCentral, Lee led the Global Consultancy Partner practice at Talkdesk, supporting Accenture, Deloitte and Capgemini amongst others.
Peter Terry-Brown is the Global Channel Development and Activation Director at Vodafone Business. Working with customers large and small, Peter and his team advise businesses on how to use communication technologies to help them win in a digital world.
With over a decade of experience at Vodafone, Peter has previously built and led Vodafone's Global Business unit accountable for its unified communication and connectivity offerings, driving adoption to tens of millions of customers across 173 countries. As a strong advocate of the partner ecosystem Peter has forged long lasting and strategic relationships with organisations like Microsoft and RingCentral as a key pillar of his strategy.
Further to his Director responsibilities, Peter is the executive sponsor for Diversity and Inclusion within Vodafone Business, a member of the Vodafone Business Executive Team and a full Board member of a number of Vodafone's subsidiaries.
Keynote Timeslot:
Tuesday 21st March
11:45- 12:15
Keynote Theatre 1