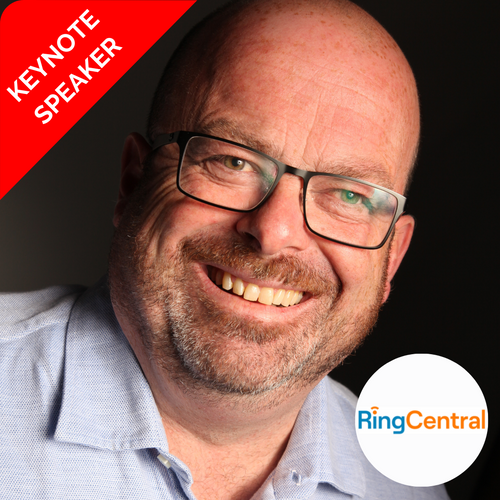 Dave D'Arcy
From Agent to Advocate: How to Support Your Frontline for Maximum Impact
What do you need to make your customer experience the best it's ever been in 2023?
There are so many ways to answer this. It could be new tech. It could be upskilling. It could be eradicating siloes between the contact centre and the rest of the business.
Regardless of the things you could do to achieve your customer experience goals, let's start by addressing the elephant in the room: merely sustaining a stable frontline operation is the toughest it's ever been for so many businesses.
In 2022, we witnessed a lot of disruption across industries, including high turnover rates. So, a question on leaders' lips right now is:
"What can I do to keep employees engaged?"
It's a hard truth, but we need to be open and discuss possible answers. During this session, Dave will share insights and advice based on these questions:
How can businesses restore morale and retain and empower their agents?

What does creating a sustainable frontline operation look like?

Which solutions can you rely on to improve the employee experience and keep customers content?

Are there contact centres we can look to for inspiration? How are they succeeding?
Speaker Bio
Dave is a vastly experienced and Industry recognised customer and contact centre expert. He has spent almost 30 years in customer oriented roles predominantly in the IT and Telecoms sector. Dave has spent the last 6 years shaping and delivering customer experience, and support in the communication SaaS (Software as a Service) area.
Dave is highly awarded within his field, his recognitions include twice EMEA Best Industry Director and twice World Best Industry Director. In 2022 Dave was named in Customer Experience Foundation inaugural CXFO Power100
Dave is the Senior Director of Customer Care EMEA for RingCentral leading a first class team of CX professional
Keynote Timeslot
Wednesday 22nd March
11:15-11:45
Keynote Stage 1
Register for your free ticket to join Dave D'Arcy today: https://bit.ly/3IF8NVd