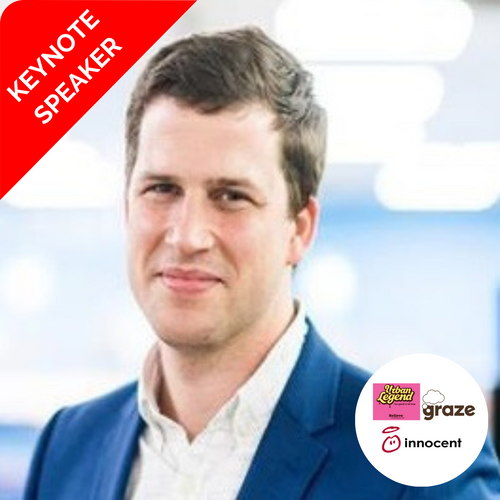 Anthony Fletcher
Ex- Innocent Drinks, Graze & Urban Legend. Current Founder at Believe in Science Ltd.
The 3 biggest problems with starting a consumer products business and how to overcome them - From the man who has been through it three times with Innocent Drinks, Graze and Urban Legend.
Speaker Bio
Anthony Fletcher is the founder of Believe in Science. A scientific R&D business that has worked out how to make a doughnut which tastes like Krispy Kreme but has as many calories as a slice of buttered toast. Before that he was the CEO graze helping it to become the UK's number one healthy snack brand.
Within this time Anthony has been responsible for taking the business to the US, achieving a $32m run rate in the first year, launching the brand into retail securing distribution in over 40,000 stores, as well as leading the sale of the business first to private equity group Carlyle in 2012 and then to leading global consumer group Unilever in 2019. Previously, Anthony held various roles at the smoothie business Innocent Drinks
Keynote Timeslot
Wednesday 22nd March
3:00-3:45
Keynote Stage 2
Register for your free ticket to join Anthony Fletcher today: https://bit.ly/3tT5b9e