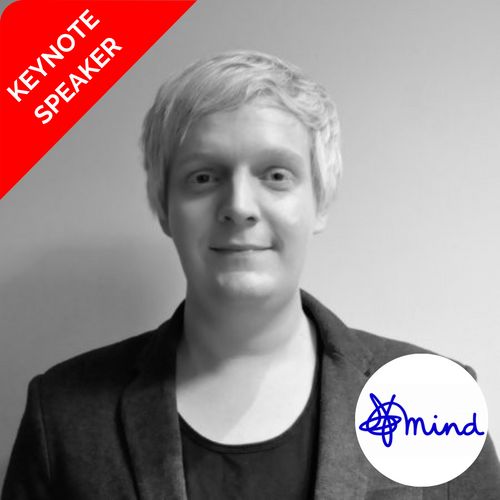 Andrew Berrie
Head of Workplace Wellbeing - Mind
A framework for improved employee mental health and workplace culture
In this session Andrew Berrie, Head of Workplace Wellbeing at Mind, will provide an overview to the Mental Health at Work Commitment and how it can be used as a framework for workplace mental health strategies and plans. He'll provide practical examples of how different organisations have implemented the commitment in their businesses and share useful activities and resources to get you started in opening discussions about mental health.
Speaker Bio
He is responsible for Mind's support for employers in creating mentally healthy workplaces and support for people in work. He oversees Mind's workplace products and services and the creation of new guides and support resources such as Mind's Wellness Action Plans.
He supports the ambitions of the Mental Health at Work Leadership Council in driving employer action across the UK and supports delivery of the Mental Health at Work Commitment.
Andrew has experiencing of supporting a wide range of organisations of varying size, across multiple sectors and across the UK. He is passionate about working with organisations to develop their wellbeing and mental health programmes, campaigns and initiatives and the role of communications as a catalyst for social change.
Speaker Timeslot
Tuesday 21st March 2023
4:30- 5:00
Keynote Stage 2
Register for your free ticket to join Andrew Berrie today: https://bit.ly/3VjyoWF