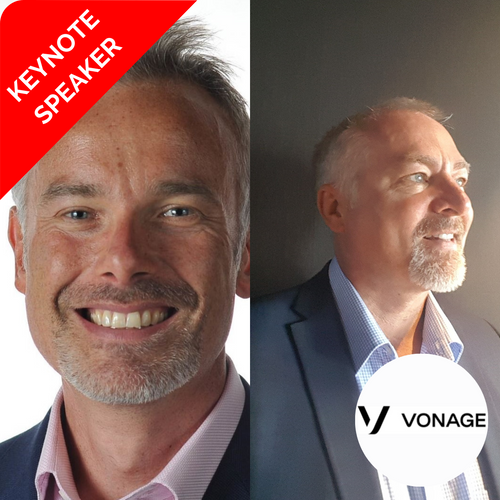 Adam Wilson & Stephen Hackett
The Role of Technology in the Future of Work
The past two years have changed the world, making a lasting imprint on every person around the globe. The one mainstay has been technology and the way it has empowered businesses to keep employees safe and connected from anywhere and continue to serve their own customers and communities.
Now, with 73 percent of employees wanting permanent flexible remote work options, the future of work can and will remain flexible in the modern workplace. This session will reveal how businesses can successfully collaborate in today's hybrid world and be best positioned to drive employee engagement, customer experience and business outcomes
Speaker Bio:
Adam Wilson
Adam is the Director of Strategic Partnerships at Vonage, spearheading channel and reseller partner efforts across EMEA and ANZ. Adam is focused on helping partners deliver customised communication solutions to customers and in the process helping his partners not only grow their business but also expand their market share.
Adam is nurturing long-term partnerships in the area of cloud communications, leveraging his partners' technical, support and delivery expertise along with the Vonage Communications Platform offering of unified communications, contact centres, communications APIs and conversational commerce.
Stephen Hackett
Stephen works as a CX Advisory Consultant at 186Kloud, which helps businesses to identify and deploy best-in-class technologies to deliver improved productivity and team collaboration, and an enhanced customer experience. Stephen has a wealth of experience in communications technology spanning nearly 30 years.
Keynote Timeslot:
Tuesday 21st March - 3:15-3:45
Keynote Stage 1
Register for your free ticket to join Adam & Stephen today: https://bit.ly/3YOplzl