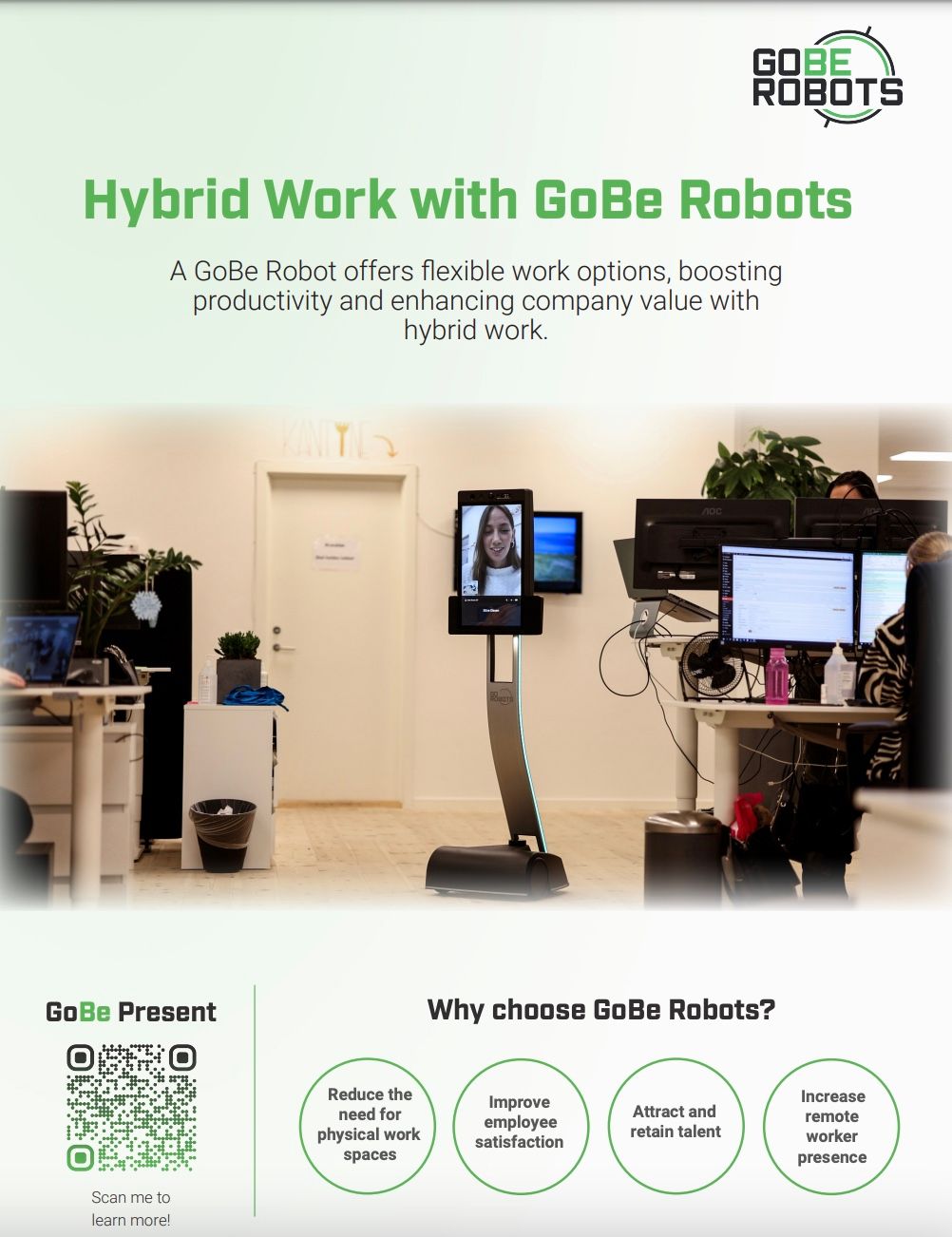 GoBe Robots is headquartered in Odense, Denmark, and is a brand of Blue Ocean Robotics, which develops, produces and sells professional service robots, amongst them our telepresence robot, GoBe.
Simply put, a telepresence robot transports you to a remote location instantly, providing you with a virtual presence, or "telepresence." A telepresence robot is a computer, tablet, or smartphone-controlled robot which includes a video-camera, screen, speakers and microphones so that people interacting with the robot can view and hear its operator and the operator can simultaneously view what the robot is looking at and hearing.
GoBe is a state of the art telepresence robot, aimed to provide the most presence possible, whether it be in an office environment, production facility or in a classroom. The best hardware components on the market ensures a quality experience for the pilot, while the physical size of the robot and large screen ensures maximum presence in all situations.
Utilize GoBe in hybrid work environments to improve employee engagement, maintain the office spirit and attract new talent with new ways of working!