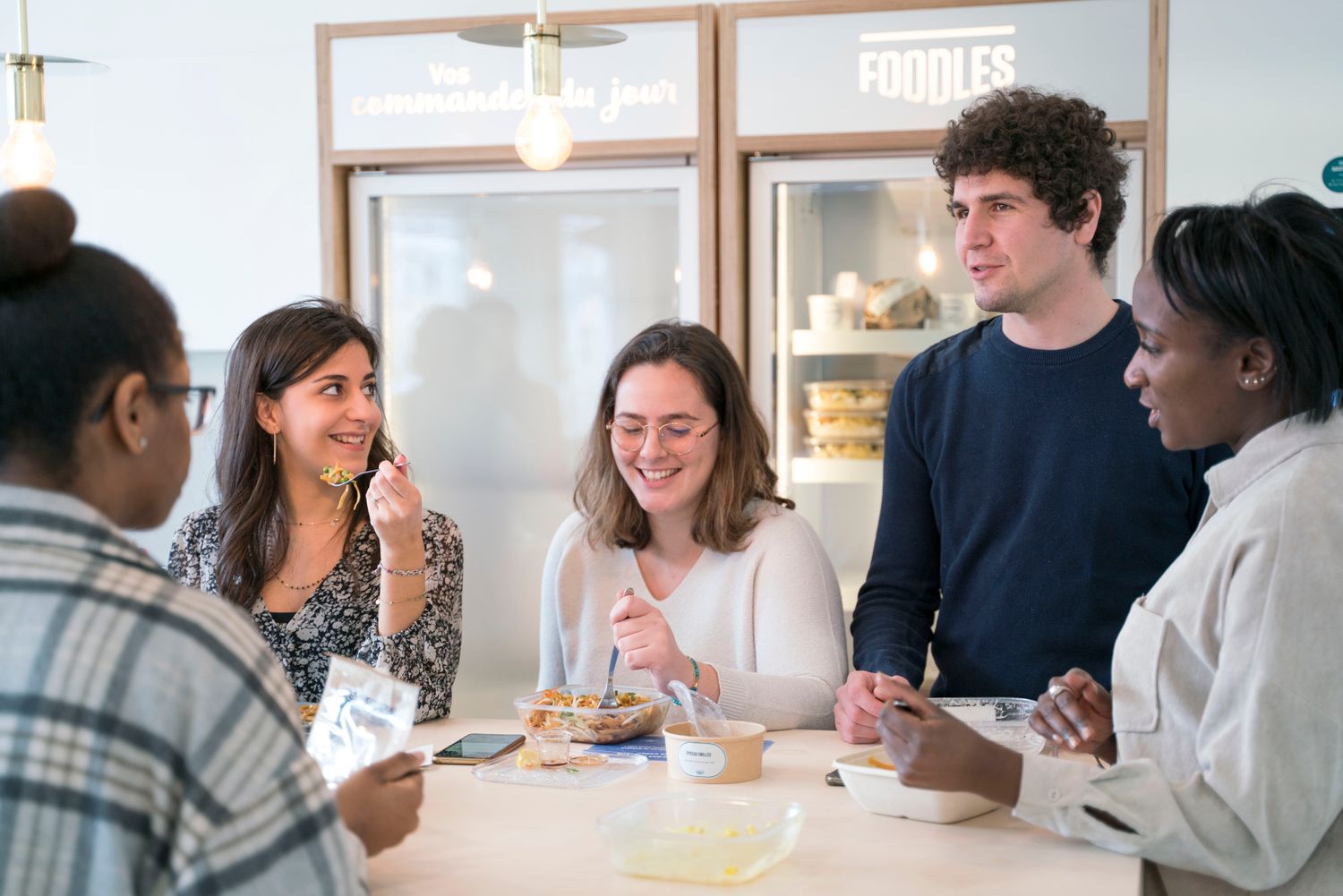 Introducing the perfect solution for busy office employees who are looking for a hassle-free and convenient meal option - our smart fridge-based office canteen solution.

With our innovative system, you will have access to delicious, chef-prepared meals any time of the day right on site, so you never have to leave the office in search of a meal. Our smart fridges are stocked with a variety of fresh and healthy options to satisfy any craving, from vegetarian and gluten-free to low-carb and high-protein.

Our smart fridges use state-of-the-art technology to ensure that meals are kept at optimal temperatures and remain fresh throughout the day. You can rest assured that your meal will always be safe and delicious.
Our canteen solution is not only convenient and tasty, but it is also an environmentally-friendly option that reduces waste and promotes sustainability. We use eco-friendly packaging and strive to minimize food waste by offering only the most popular meal options.

In addition, our pricing is competitive and affordable, making it an attractive option for employees who want to save money and time while enjoying a high-quality meal.

With our smart fridge-based office canteen solution, you can focus on your work and have the peace of mind that comes with knowing you have a delicious and healthy meal just a few steps away.
Address
The Chocolate Factory
Unit 102
5 Clarendon Road
London
N22 6XJ
United Kingdom